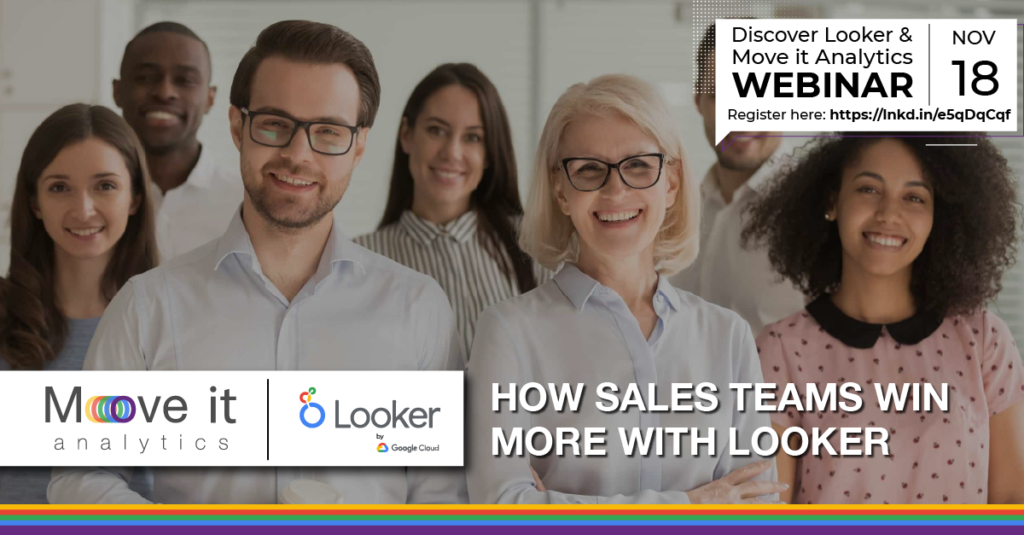 Looker helps your sales team perform more efficiently and focusing time on deals that will drive revenue.
Real-time sales forecasting & quota management
Looker's cloud design enables real-time sales analytics which provides the most up-to-date pipeline and quota information for efficient management and forecasting. Increase transparency and save time with automated email reports on the most current metrics for your team.
Prioritize opportunities that drive quota attainment
The right sales analytics tool can help you identify and replicate sales activities that have been proven to win deals. Using Looker for sales analytics can get you there. Our data platform can help your sales team's focus on meeting, and exceeding quota.
Quickly visualize sales performance with real-time data
Using Looker as sales analytics software, you can vastly reduce time-intensive number-crunching when you need to present sales performance data. Looker is an effective sales visualization tool designed to be easily quickly get the real-time reports and insights you need in front of your audience.
Empower your sales team with better insights for smarter actions
Looker's cloud design provides sales data analytics that are a reliable, single source of truth, which reduces confusion and disagreement across your organization. This allows everyone–from the C-suite, to management, to sales representatives–to feel more confident in their sales data analysis, which ultimately leads to smarter actions and growing revenue.
Access sales data when and where you need it
Looker puts data in the hands of sales teams when and where it's needed by integrating with the tools you're already using. Seamlessly embed Looker back into systems like Salesforce for close-loop reporting, or set proactive alerts, emails, and texts to get the data you need drive revenue delivered to you.
Taken directly from: https://looker.com/solutions/sales-analytics
---
Looker can help your sales team perform more efficiently while closing more deals, faster. Looker is the next-generation business intelligence tool developed by Google.
See Looker in action. Join the exclusive webinar organized by Looker and Move it Analytics.