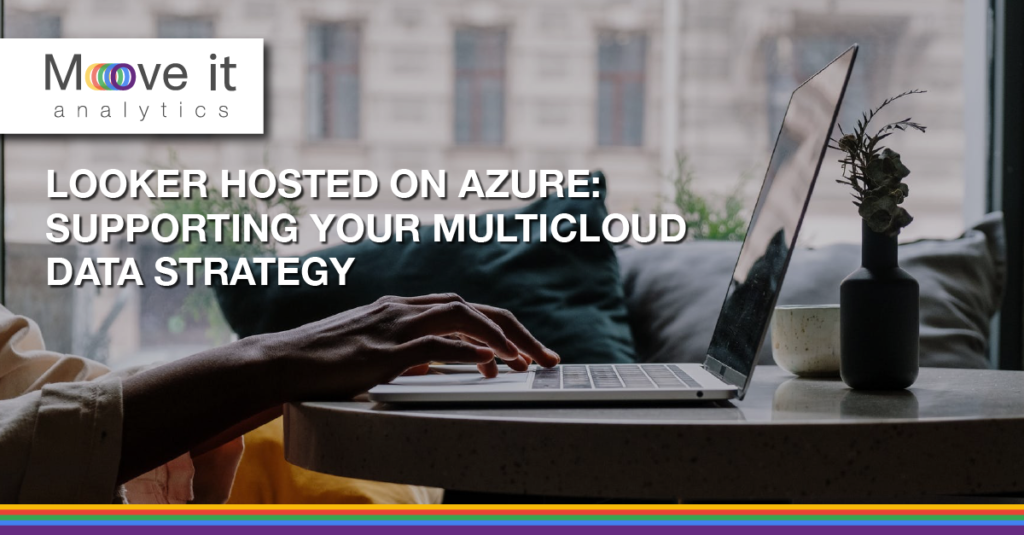 Research on multicloud adoption is unequivocal — 92% of businesses in 2021 report having a multicloud strategy.1 It's unsurprising, given the importance of a multicloud strategy in leveraging cloud innovation, controlling costs, and reducing risk.
This is why we're excited to announce the continued expansion of Looker's multicloud support, now including Looker hosted on Azure and support for more than 60 distinct database dialects. We believe your data stack should be as unique as your company — so you can connect to data located on the cloud (or clouds) of your choice, host Looker where it makes sense for your data strategy, and deliver data and insights where they add the most value. Looker's support for hosting on the cloud of your choice bolsters the Google Cloud strategy of open, interoperable systems, and reflects recent developments such as the announcement of Google BigQuery Omni for Azure. With BigQuery Omni for Azure, now in public preview, we're enabling more organizations to analyze data across public clouds from a single pane of glass. This announcement, along with last year's introduction of BigQuery Omni for AWS, helps our customers access and securely analyze data across Google Cloud, AWS, and Azure. Join the session Unlock Innovation and Flexibility with a MultiCloud Strategy to learn how customers like Electronic Arts are seamlessly developing applications and analyzing data residing across multiple clouds with BigQuery Omni, Looker, and Apigee so they can innovate faster.
Looker's multicloud approach
Looker's multicloud architecture is built from the core around three concepts:
Many organizations have data in more than one database, often several, and frequently those databases are spread across multiple cloud providers, or are on-premises.
Where Looker is hosted can impact performance, security and compliance, cost structures, and more. Looker hosting must support a wide range of options, including a choice of cloud providers or on-premises solutions.
To provide value, data must be accessible to people in the way that's most natural to their existing workflows and paradigms — that is, people should get insights directly through data experiences that meet their business needs.
Looker hosted on Azure
To support our customers' wide range of cloud strategies, we provide a range of hosting options for Looker itself — and we've expanded our hosting options to include Microsoft Azure. Now you can choose Azure, Google Cloud, or AWS for your Looker instance. It's also possible to self-host your Looker instance on-premises, if necessary.
Some of the primary reasons data teams choose specific hosting environments include:
Location of primary database or majority of data. Locating Looker in the same cloud as the connected data can reduce latencies and impact security posture.
Existing cloud provider relationships. Locating Looker alongside other cloud assets can simplify cloud deployments. In some cases, it can simplify billing.
Third-party data tools or systems located in a specific cloud can influence where Looker should be located.
Competitive or other business preference may cause a company to prefer one provider over another.
Now supporting 60+ database dialects
The majority of data teams using Looker are connected to three or more databases, frequently spanning both in-the-cloud and on-premises databases. Even where a data team has a primary cloud provider for their data (and for their Looker deployment), it is rare that all data assets are fully consolidated into a single database.
We recognize that database technology shifts quickly and that it's important that your analytics tools not only be widely compatible, but also able to connect to more than one database at a time.
At the time of this writing, Looker supports more than 60+ database dialects, including popular databases such as Google BigQuery, Amazon Redshift, and Snowflake. But with wide, and growing, compatibility with databases available across clouds, data teams can be confident Looker supports and will continue to support the majority of common database dialects.
To see a list of the latest database dialects and details of how Looker supports them, please refer to our Looker dialects documentation. We add new databases to the list all the time and the list in our documentation is the most up-to-date reference for compatibility.
Delivering data and insights — and learning more about Looker multicloud
The best way to understand how Looker can leverage multicloud to deliver data where and when it's needed is to schedule a quick demonstration. This will allow you to discuss your specific needs with one of our experts and talk through requirements such as database compatibility, cross-cloud data connections, and more.
Taken directly from: https://looker.com/blog/looker-azure-multicloud-data-strategy
---
What if you could count on a Certified expert in Looker and Azure?! Move It Analytics team is highly skilled and certified to work on both platforms. Reduce your BI costs by working with a team that can bring you support for all your BI and Cloud tools. Get a Free Data Health Check now, just a few spots left.