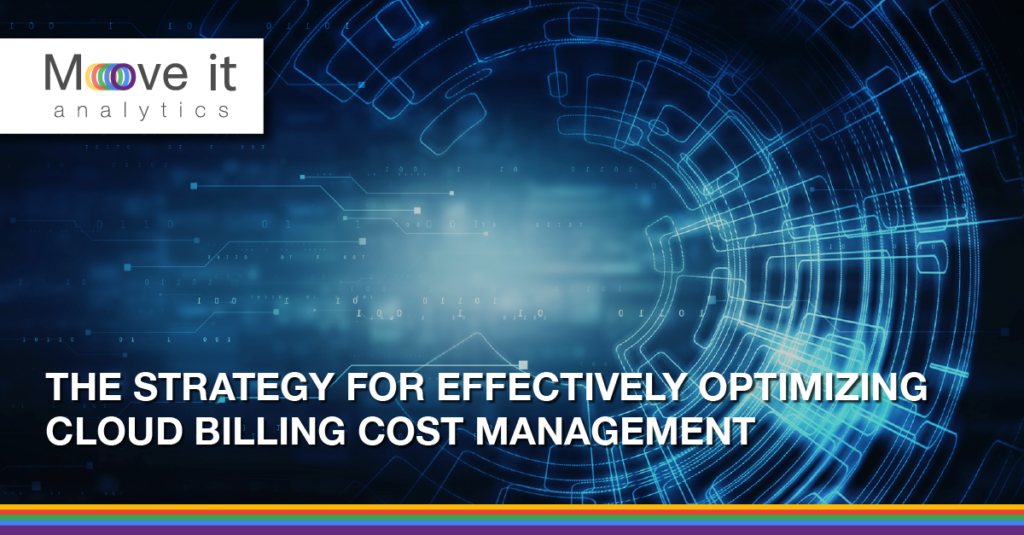 Effective cloud cost management is important for reasons beyond cost control. A good cloud cost management solution provides you the ability to reduce waste and predictably forecast both costs and resource needs.
Why is cloud cost management a challenge for most businesses?
For all of the benefits cloud infrastructure provides, it also opens the door for anyone at an organization to create a new project, spin up an instance, consume a new service, or start a new workflow that incurs costs. With low visibility and no centralization of billing data, unwanted expenditures can start to add up.
Additionally, each cloud provider has their own methodology for billing, their own suite of SKUs and services, and their own way of reporting that information back to you. This lack of harmonization across providers adds another layer of complexity for effectively managing your cloud spend.
For many, cloud billing reconciliation involves hours of manual work each month. Once reconciled, there is still the problem of properly associating each line item of cost with its respective cost center. Believe it or not, asking a simple question like "What did our Marketing & Sales teams cost us last quarter in cloud infrastructure?" is a tall order for many organizations.
Simply put, centralized reporting across clouds and deeper visibility into cloud spend is a must.
Looker's new Cloud Cost Management Solution
As a data platform born in the cloud, Looker is uniquely positioned to understand these pain points. We just released the Cloud Cost Management solution, which offers quick access to necessary reporting and clear insights into cloud expenditures and utilization. It is purposely designed to be implemented in phases so you can realize immediate value, then develop a custom cloud cost management strategy depending on your initial findings.
The Looker Cloud Cost Management Block
The first phase of the solution involves a Block (pre-built piece of code) for those who are new to cost management. Leveraging the Cloud Cost Management Block is a simple way to understand your cloud spend without data movement — your existing billing and platform utilization data remains in existing siloed cloud data warehouse platforms. Looker connects directly to the billing data in each respective cloud data warehouse, providing a consolidated reporting view of cloud spend across AWS, Azure and GCP. You can see all your spend information in a single dashboard that can contain mutual filters such as date, skill teams, application name(s), and more. You can activate alerting notifications and schedule reports to be sent automatically via email, a messaging service, and to other destinations. This means that on day one, you'll have real-time, accurate multi-cloud cost reporting.
Centralizing billing data in BigQuery
Phase two unlocks the core value of the Cloud Cost Management solution by adding the infrastructure and support to centralize cloud billing data in BigQuery for more comprehensive reporting.
During this phase, you work towards consolidating billing and platform utilization data to a centralized cloud data warehouse.
Centralized storage, harmonization, and standardization of billing data enables the mapping of services, resources, and similar SKUs across all cloud providers.
Deeper granularity of the data fosters more sophisticated analysis for cross-platform planning. You can customize reports and actions for the nuances of your business' billing and spend activities.
Cloud spend management and forecasting
In the last phase, we transition the solution from cloud billing reporting to cloud spend optimization with the mapping of tags, labels and cost centers across clouds.The introduction of automatic data actions and forecasting models at this stage will empower you to be proactive about spending decisions and take direct action from within the tool.
We'll work with you to bring in a preferred implementation partner to help you create a scalable and repeatable model for mapping your cost line items to each cost center at your organization. This will allow you to apply forecasting, implement budget tracking, and create chargeback processes at the cost center level moving forward.
The most complete cross-platform solution for cloud spend optimization
In short, the Looker Cloud Cost Management solution brings together all your billing data from different cloud providers and teams into a single place. By implementing the Block (phase one of the solution), you'll get:
Robust out of the box reporting and BI capabilities for ubiquitous billing needs
Customization of department-specific billing, spend, and activities
Analysis of billing by different cost levers
Monitoring capabilities to optimize cloud spend
By making cloud cost management a priority, you can control your costs and practice good governance while also ensuring that you have the cloud resources you need to stay competitive. Each implementation phase will include a Looker Block that can be downloaded via the marketplace in your Looker Instance.These Blocks may require some customization and will not work without the respective prerequisites.
Taken directly from: https://looker.com/blog/cloud-cost-management
---
Work with a Certified Looker Partner to optimize your cloud ecosystem and reduce the costs of your operation. For a limited time, book a FREE Data Health Check and see how Move It Analytics, Google Cloud and Looker can take your business to a new level.