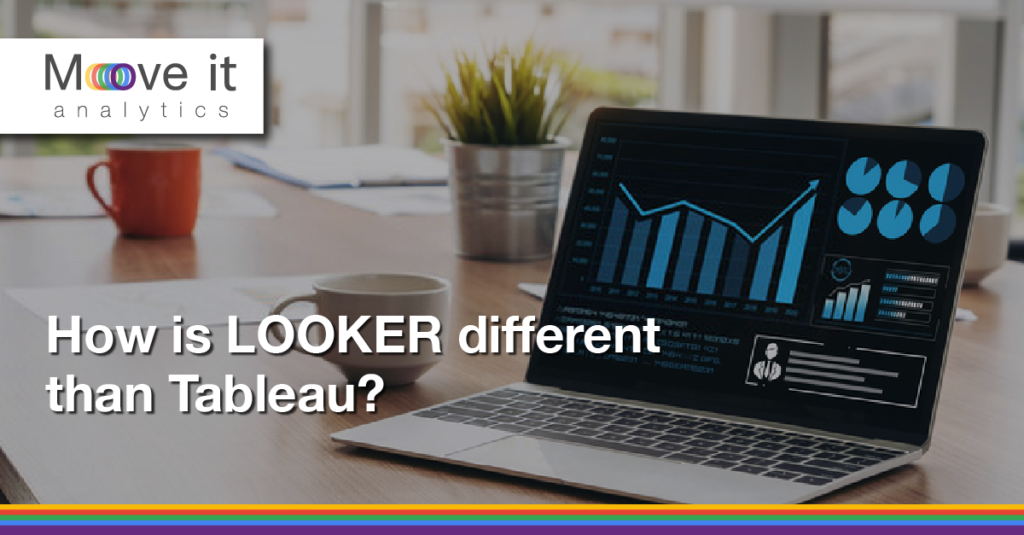 Tableau customers can do more with Looker than visualize data and create dashboards. They can create new and innovative data experiences for their users and put data into vital workflows.
A trusted data model supports the Looker data platform and consistently defines key business rules and metrics and granular user permissions for any organization. Customers tell us that Looker's flexible, yet powerful, foundation is their key to delivering actionable insights to internal and external customers.
Looker customers who compared our solution against Tableau most frequently cite the following advantages of the Looker Platform:
No Desktop Software Required
Looker's 100% browser-based experience eliminates the need for desktop client software installation and maintenance. Looker's modern and intuitive web-based experience allows for link-based sharing of content, which makes collaboration frictionless.
All users have a consistent platform experience. For instance, they can complete tasks without shifting from one desktop tool (such as Tableau Desktop), to another (such as Tableau Prep Builder), and then to the web to complete specific tasks.
Optimized for the Cloud
Looker's architecture takes advantage of modern cloud databases' native scalability and performance. Unlike most competitors, Looker doesn't rely on stale data extracts or a proprietary in-memory architecture that force you to predict the questions your users will ask.
Looker's in-database architecture eliminates the proliferation of the redundant—and potentially obsolete—data extracts common in Tableau deployments. You won't experience any unnecessary overhead or new points of failure in your data pipeline. And, you'll avoid the security risk of replicating data in another vendor's database and on your user's devices.
Looker's multicloud capability makes your data strategy future-proof. You can easily change where you choose to deploy Looker and which underlying cloud database(s) you use with no downstream impact to your end users.
A Trusted Data Model
Unlike Tableau, the Looker platform is uniquely designed to deliver the perfect balance between governance and self-service. Users of all technical levels can interact with—and explore—centralized, trusted data and analytic content.
Advanced business analysts already familiar with SQL can contribute to Looker's git version-controlled data model and define or maintain business rules for their organization.
Less technical business users can easily access and interact with the curated content most relevant to them and the workflows they support.
Looker's business logic layer is separate from underlying data and shared across all downstream content. This enables immediate changes to the data model and instant propagation of downstream updates as business rules evolve and change over time.
API Enabled Data Experiences
The Looker platform addresses a broad range of use cases and meets the needs of a diverse user base. Competitive alternatives, such as Tableau, often fall short in these categories.
Looker enables customers to go above and beyond basic BI to create rich innovative data experiences that enhance existing business processes. Insights are delivered in context—directly into the applications users interact with daily.
Looker uses deep pre-built or custom integrations through our best-in-class APIs, SDKs, and developer tools. New opportunities for organizations to infuse workflows with data are created, allowing for endless possibilities in modernizing existing systems and processes.
Customers can also use the Looker platform to build and deploy their own custom end-to-end applications. Or, they can start with Looker pre-built applications such as web analytics, marketing analytics, and sales analytics for rapid time to value.
Modern In-Product Live Support
Looker is so different from Tableau and other competitors when it comes to support that we have our own name for it. We call it DCL, the Department of Customer Love.
Looker prioritizes customer feedback and relationships above all else. Instead of placing them in a technical support queue where they're forced to wait days for a response, we connect customers with a person who cares about solving their issue.
Looker customers can access DCL through in-product, live chat any time they need help with a particular feature, or have a question about the product—without leaving the platform.
Customers consistently rate Looker support as one of the most appreciated features of our product.
---
Tableau customers can do more with Looker than visualize data and create dashboards. They can create new and innovative data experiences for their users and put data into vital workflows. Customers who have already tried both have cite a couple of advantages, and how Looker had helped them achieve more with their data. Looker can help you too if you're thinking of modernization.
Find out how MoveItAnalytics can help you optimize and bring your data to the latest technology, so you can achieve more with it. Right now, you can get a FREE Data Health Check here.