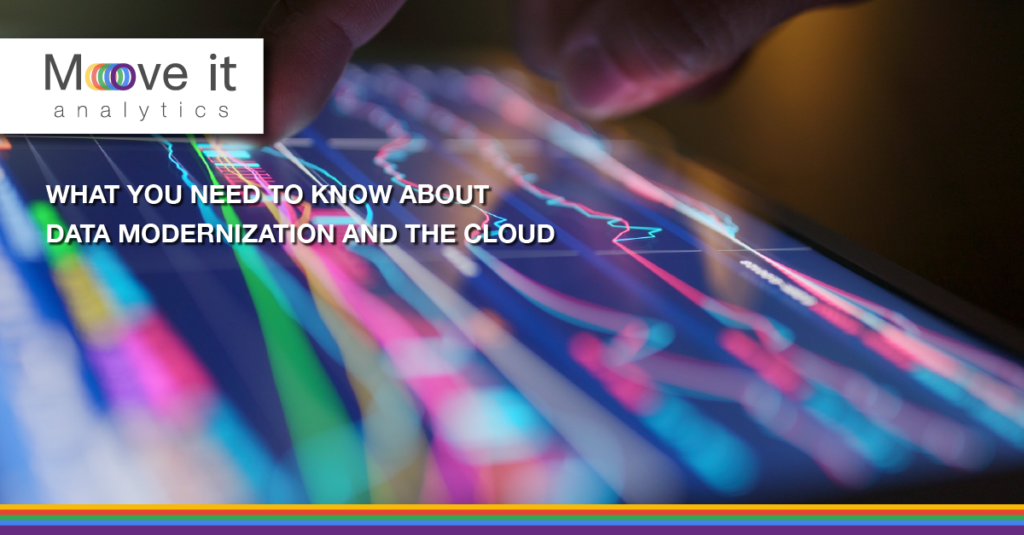 Data modernization and migrating data to the cloud are synonymous, says Deloitte. The shift from legacy systems to new cloud-based business intelligence (BI) systems is a mark of data modernization and one that many companies today are planning for several reasons, including security and cost savings. This shift also involves a detailed migration plan.
How will a company transfer the data? How will the data be cataloged? How will a company trace data? These are all questions that those responsible for BI and data management (typically the IT department) need to think about when transferring data to the cloud.
"With the center of data gravity moving to the cloud, composable data and analytics will become a more agile way to build analytics applications enabled by cloud marketplaces and low-code and no-code solutions," Gartner tells CIO.com.
The first step to moving data to the cloud is to set out goals and expectations of what the company would like to achieve. For example, how much data does the company plan to transfer, specifically, at what point will they reduce the amount of data to be moved? Who will assume the roles and responsibilities of this project? What is the company budget and which cloud platform will be used? Code development and efficient methodologies for cloud migration are also a major part of the planning process. The more planned out the migration is, the smoother the process will be.
Today, data users are not just business intelligence analysts — businesses make most of their decisions based on data, and data users can make up the majority of the organization, with that number only increasing. Modernizing data requires that the automated metadata management platform is user-friendly. Therefore, the user interface needs to be so simple that all users can easily access data, regardless of their professional background.
When migrating to the cloud, the entire enterprise needs to think about data the same way. Business intelligence teams need to introduce the concepts of data, how to categorize data, insert it, and access it so the entire organization uses a ubiquitous and shared language. If two departments use different categories for the same data, the analytics produced from the data will be inconsistent. It's also important for the data teams to teach the company how to use and analyze data so it will be utilized most effectively.
In addition, to comply with many data regulations and for security purposes, companies need to understand and track the entire lineage of their organization's data — from the time it is entered and along its travels all the way to its endpoint. This is especially crucial in highly sensitive industries such as healthcare, finance, and insurance. Accessing the right data, accurately, can be a matter of life or death in some instances.
One of the challenges enterprises face when migrating data to the cloud is that IT leaders can often times have a fear of the unknown. They are used to having control of their data assets, and moving to the cloud is a big and unfamiliar step for these organizations. During the migration process, companies must keep all operations up and running while simultaneously moving data to the cloud — not an easy feat.
"One of the key challenges we see clients faced with is organizational inertia/fear of losing control," Anthony Abbattista, principal at Deloitte Consulting, told CIO.com.
Oftentimes, a planned path to data migration coupled with vetted technologies that automate the data management in the cloud and aid migration can actually make the entire process smooth and efficient, providing a clear path to migration. Technologies that transfer data and automate creating or updating metadata enable the enterprise to execute a long-term strategy that will optimize its business operations.
Migration is often a lengthy process, handled by an outsourced team, and needs clear planning and execution. However, automated data lineage tools create shortcuts and enable teams to bring faster, better solutions to their organizations with a safer, more efficient way to migrate successfully.
Choosing the right partners with a clear plan towards migration and a vision of success is the right combination to create modernization at every level — even in the cloud.
Taken directly from: https://tdwi.org/articles/2021/07/12/diq-all-data-modernization-and-cloud-migration.aspx